july 21, 2016 ... brand new split with to dust out now
...the time has finally come to unleash our third split release, this time with cleveland's grind fiends
to dust
...
...the ferocious platter o' blasts we call ascend/descend is available on limited 12" vinyl via
give praise records
...

...you can also stream the whole bloody mess at no clean singing ...

"supremely fine grind" -grindtilldeath.com
"the split of the century" -billboard.com
"never mind the sore throat, here's the bent sea" -wallstreetjournal.com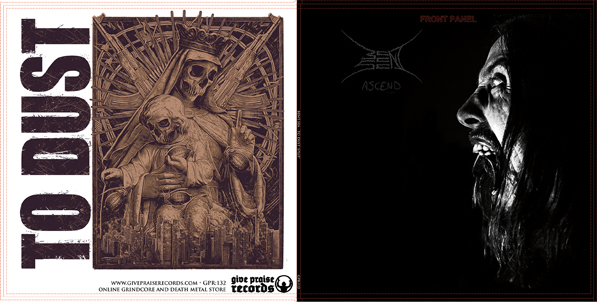 january 6, 2014 ... split with usurpress out now
...the killer new
usurpress
/bent sea split cd is now available via
selfmadegod
and
bandcamp...featuring eight
new pulverizing bent sea tracks and three new death/crust bombs by usurpress, this is a must-buy
for you noise freaks out there...

"an awesome split album" -metal-rules.com
"grind the way it should be" -lordsofmetal.nl
"grindcore that will shatter your ears" -queensofsteel.com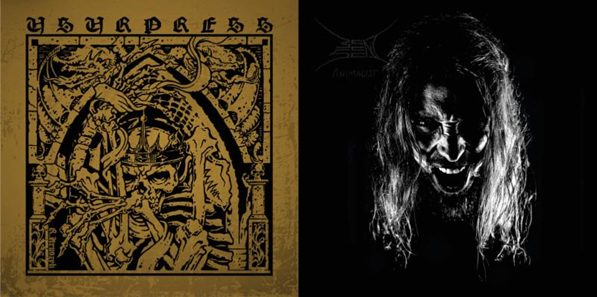 november 27, 2013 ... split with usurpress now streaming





...you can now stream the entire

usurpress

/bent sea split using the player below or by visiting

this link...
...cd release early december via
selfmadegod...vinyl version on
doomentia in early 2014...
july 10, 2013 ... split with torture division
...the first new bent sea release in almost two years is about to blow up in your face...
...double penetration is a split single with death metal majesties
torture division
...
...besides being the best split ever known to mankind, it will also- in pure torture division tradition- be absolutely free...so there's really no reason not to check this out,
unless you don't like death metal and grindcore,

but then why would you be reading this?...
...download the split
here and check out our contribution, aptly titled partners in grind, below...
november 9, 2012 ... noistalgia cassette release out now
...the awesome label
tankcrimes
has just released bent sea debut ep noistalgia on cassette...this is the first ever physical release of the ep and it includes the rare extreme noise terror cover "bullsh*t propaganda"...
...get your copy in the
tankcrimes store for only $4.99...you can also listen to the entire ep
here
...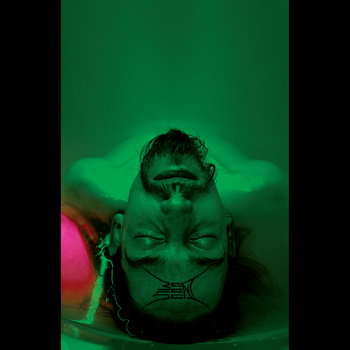 april 16, 2012 ... bent sea joined by napalm death bassist, recording new music
...

bent sea
, the grindcore formation lead by drummer/guitarist dirk verbeuren (soilwork, aborted, devin townsend project) is proud to announce the arrival among its ranks of legendary napalm death bass player

shane embury

…completed by vocalist sven de caluwe (aborted, system divide), the trio is currently recording new music for several upcoming releases…
..."working with shane is a dream come true for both sven and myself", said verbeuren. "first devin, now shane- it doesn't get much better than that in my book! we're super excited about our new songs and impatient to get them out there!"...
...go to the
music
section to download bent sea debut ep noistalgia for only usd 5.50 / 4 euros

...
...in other news, bent sea is featured on the killer free combat nasal

compilation...
...you can also read exclusive interviews with dirk verbeuren at
metal music archives
,
pure grain audio
and
imperiumi
(in finnish)...
january 6, 2012 ... another track streaming; free online listening party
...

bent sea

, the grindcore trio led by dirk verbeuren (soilwork, scarve) with sven de caluwe (aborted, system divide) and devin townsend
is streaming another track off the widely acclaimed self-released debut ep noistalgia...listen to "a common affliction"
here
.
...on tuesday, january 10th, reallesson.com is hosting a free bent sea listening party and chat with
dirk verbeuren...click
here
to sign up; places are limited, so act fast!
"the rousing, ripping, aptly-titled ep [is] a dead-on evocation of napalm death and repulsion, which remembers
just how catchy and deceptively dynamic those old classic albums were." -

decibelmagazine.com
"grindcore done right." -

blistering.com
"a very enjoyable release that fans of the genre are recommended to give a listen." -

metalmusicarchives.com
"a scathing ode to the heydays of napalm death and extreme noise terror." -

lordsofmetal.nl
"an opus that breathes new life into the genre by drawing on its roots." -

french-metal.com
"noistalgia is a highly enjoyable piece of death/grind." -

brutalism.com
"if you like grindcore, you need to check this out immediately." -

gunshyassassin.com
december 4, 2011 ... noistalgia reviews are in
"with such experienced musicians in the line-up, it comes as no surprise that the music of bent sea should reflect their expertise in metal. a quick glance at the "bowel-churners" listed in the liner notes and it all becomes clearer: napalm death, extreme noise terror, terrorizer, carcass, unseen terror, rotten sound - the members of bent sea, in addition to hailing from the old scene, remain adherents to it, and it is this firmly drawn allegiance to the old
that makes this ep so great." -
voices from the darkside
"noistalgia is like an uppercut straight to the face [...] kind of like vallenfyre, it's a look
in the rear view mirror that should please all extreme music lovers." -
metal sickness
"the tracks follow each other without respite, tearing it up severely [...] reminding me of napalm death's
from enslavement to obliteration." -
la horde noire
"extreme and powerful, a real wall of sound with ultra-precise, devastating drumming." -
trex sound
"with their first release, bent sea strike a big blow in the select world of grindcore" -
reaktiv zone
"the best part of this is the grind fervor taking everything in its path [...] this debut ep fully seduces
during its countless speeding sections." -
thrashocore
november 11, 2011 ... noistalgia ep released
...

bent sea

, the grindcore ensemble led by drummer/guitarist dirk verbeuren and featuring devin townsend on bass and sven de caluwe on vocals, already released the title track of their debut ep noistalgia for free download
here
... but now the time has come for the whole deal!
...
go to the
music
section to get your copy of noistalgia, which was produced by devin townsend... if you hurry up and buy it in the next 7 days, you'll get the extreme noise terror cover "bullshit propaganda" as a free bonus track!
"noistalgia is a furious grindcore/death metal ep i never saw coming from dirk, simply becoz i didn't know he was such a huge fan of this kind of metal. but i am happy he is, becoz bent sea is just as competent as you'd expect from dirk." -globaldomination.se
"paying homage to the likes of old-school grind bands such as napalm death, repulsion, and nasum, not only does the ep match the intensity of those great bands step for step, but it's also smart enough to remember that the greatest early grindcore records knew how to be as catchy as they are throttling. it's a mighty fine 12 track, 20-plus minute little record, one that's so good that we can only hope it won't be a one-time thing."
-adrien begrand, msn.com
..

.

many thanks to dan mccaulley/mccaulley designs and hannah verbeuren/die crawling media for their invaluable help with this release!
...and check out an exclusive interview with dirk and free track streaming at
violent solutions webzine
!
november 2, 2011 ... free download, line up and tracklist revealed
...

bent sea

, the grindcore ensemble led by drummer/guitarist dirk verbeuren, has released the title track of its debut ep noistalgia for free download... head over to the
music
section to check it out...additionally, bent sea has revealed the bass player to be none other than devin townsend, who also produced the ep...says verbeuren: "i couldn't be more fortunate than to be working with two guys as talented as devin and sven [de caluwe, vocals]. the record turned out better than I ever dreamed of, in no small part thanks to their hard work and dedication"... the tracklisting for noistalgia, which will be released digitally right here on november 11th, is as follows:
1. noistalgia  |   2. digital disaster
  | 
3. blast beat barrage
  | 
4. a common affliction
  | 
5. in one word
  | 
6. grind control
7. tripwire target
  |  
8. sustained idiocy
  | 
9. dead meat
  | 
10. truth will out
  | 
11. fool for life
...first-week buyers will receive the free bonus track bullshit propaganda, an extreme noise terror cover in homage of the late phil vane...a limited vinyl edition, featuring additional art by hannah verbeuren and other extras, is scheduled for release in the coming months.
september 23, 2011 ... noistalgia release date announced
...

bent sea

, the grindcore band formed by multi-instrumentalist dirk verbeuren is finalizing the debut ep entitled noistalgia this coming week...drums and guitars for the ep were recorded and performed by verbeuren at his own die crawling studio, while aborted mastermind sven de caluwe tracked his vocals at masterdisk studio in tel aviv, israel...a soon-to-be-announced bass player also contributed to the recording while a familiar companion of verbeuren's, sylvain coudret, added a dash of soloing flair...slated for self-release on 11/11/11, noistalgia will be made available exclusively as a digital download through www.bentsea.com while a limited edition physical release is also in the works...noistalgia is eleven tracks in length and a rare initial release will include an extreme noise terror cover as a bonus track.
..."i'm a musician at heart" states verbeuren. "i play drums because music is what I love. it's my life, my expression and my outlet. i work hard day in and out on so many projects that i'm completely proud of and then at night, or while i'm driving in my car i'm listening to what got me here and where it all began. grindcore is what planted the seed. sure, i listen to many styles of music but if i had to choose what music i identify with most, it's grindcore. so i started to listen to what was brewing inside of me and it came out in the form of bent sea. i wrote the whole album and recorded each instrument in under six weeks. it was just seeping from my pores. i had to get it out". he goes on to say, "this is my baby. i'm very proud of bent sea and i'm passionate about it. every musician has something they do when they're at home, isolated in their thoughts and this is mine. i'm excited to share this side of my work with my fans."
...bent sea is the creative child of respected drummer dirk verbeuren, arguably most well-known for his drumming skills in sweden's soilwork...yet verbeuren has roots planted in various metal grounds...storming onto the metal scene in the early nineties as a founding member and songwriter for scarve, verbeuren raised the bar for drummers across the globe.. now, current day verbeuren has endorsement deals with tama, meinl, evans and toontrack to name a few, and has recorded along side metal gurus such as devin townsend, jeff loomis, warrel dane and fredrik thordendal; not to mention bands like aborted, sublime cadaveric decomposition and anatomy of i.